My personal TBA favorites from March 28, 2011 :
French Bulldog Easter Card!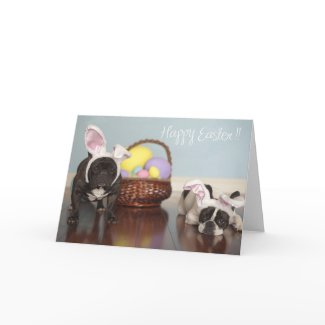 French Bulldog Easter Card!
by
ValdoPhoto
Sell art
online at Zazzle.
Funny French Bulldog Easter Card / two French bulldogs in Easter bunny ears with Easter basket and Easter eggs.
Created By ValdoPhoto
Best Wishes Easter Chick card
Best Wishes Chick card
by
DoodlesHolidayGifts
Join Zazzle.com's
greeting card affiliate program
Easter chick card / design by Cheryl Seslar at www.digiwebstudio.com back by Trina Clark at www.digiscrapkits.com
Created By DoodlesHolidayGifts
Mother and Child Coffee Mug
Created By rafitalby
Music Iphone 4 Skins
Music
by
seaskys
View more
iphone 4 cases
Created By seaskys
Serpent Poster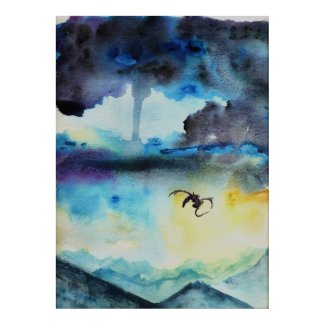 Serpent Poster
by
Antares100
Learn how to
sell my art prints online
at Zazzle.
fantasy art.
Created By Antares100
I Vampiri: Lucrezia Borgia ART PRINT vampire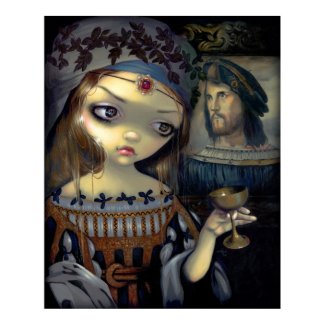 I Vampiri: Lucrezia Borgia ART PRINT vampire
by
strangeling
sell your art online for free
with Zazzle.
by Jasmine Becket-Griffith / "I Vampiri: Lucrezia Borgia" is the title - the eighth in my series of paintings called "I Vampiri " (which is Italian for The Vampires) - a new line of paintings that feature vampire beauties inspired by Italian Baroque & Italian Renaissance themes and aesthetics (many of which I have been hired to create for my upcoming Vampire Tarot/Oracle Deck). This eighth painting is called "I Vampiri: Lucrezia Borgia" - the fascinating Lucrezia herself. I've taken her somewhat sinisterly-portrayed character a bit further by incorporating vampiric elements. I love her goblet (what's in there - blood? Poison? The cantarella?) You may of course recognize the 15th-16th Century portrait by Altobello Melone of Lucrezia's brother, Cesare (a rather interesting character himself...). I painted this piece for MegaCon 2011 where the original painting was sold, but I have prints available! My own original acrylic painting. ******PLEASE NOTE - FEEL FREE TO CHANGE SIZES, PAPER TYPE, ADD A FRAME, MATTING, OR LEAVE IT AS A PLAIN PRINT!******
Created By strangeling
Dream Spot Fairy Poster Print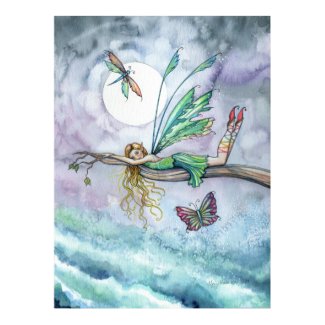 Dream Spot Fairy Poster Print
by
robmolily
View other
Fairy Posters
"Dream Spot" by Molly Harrison / From the Fantasy Art of Molly Harrison, www.mollyharrisonart.com. Please see my website for more information about me and my art. Also find my fan page on Facebook and my originals go up for sale on Etsy and eBay. Thanks for looking! Molly
Created By robmolily
Family Portrait Postcard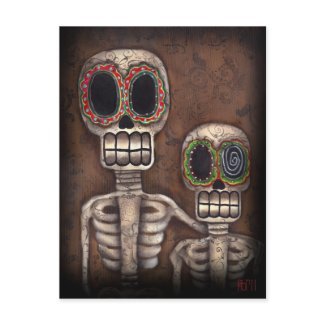 Family Portrait Postcard
by
elartedelosmuertos
See more
Day Postcards
A very Original Family Portrait by Abril A. Griffith.
Created By elartedelosmuertos
Dachshund Puppy Dog Postcard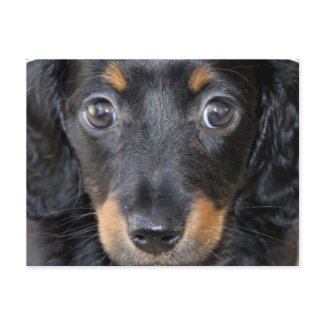 Daschund Puppy Dog Postcard
by
DogPoundGifts
Design
Full color post cards
at zazzle
Adorable Daschund / Sweet faced longhaired daschund puppy dog .
Created By DogPoundGifts
Angry Post Cards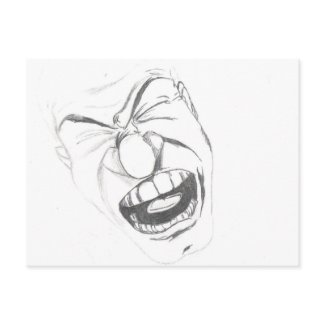 Angry
by
Dredscot
See more
Angry Postcards
From dredscot's collection.
Created By Dredscot