My personal TBA favorites from March 11, 2011 :
St. Patrick's Day Yellow Labrador Fridge Magnet
St. Patrick's Day Yellow Labrador
by
HappyLabradors
Begin
selling my art online
at zazzle.
Irish Yellow Labrador Cartoon Shamrock. Happy St. Patrick's Day!! Unique and funny Labrador Retriever Art painted by Naomi Ochiai. Nice Labrador gifts for dog lovers who own Yellow Labradors!! You can customize text and more!
Created By HappyLabradors
OPUS St. Patrick's Day TBA Neckwear
OPUS St. Patrick's Day TBA
by
roceskori
Become a part of Zazzle's
artist affiliate program
Created By roceskori
Happy St Patrick's Day ! Sticker
Created By cycreation
Love Cats Wedding Sticker
Love Cats Wedding
by
Ricaso_Wedding
See other
Pink Stickers
Cat designer wedding stickers / seals by Ricaso. Cat designer wedding envelope seals / stickers.. also available on invitations and postage in store .. designer wedding products by Ricaso
Created By Ricaso_Wedding
Nukka and Iluliaq Poster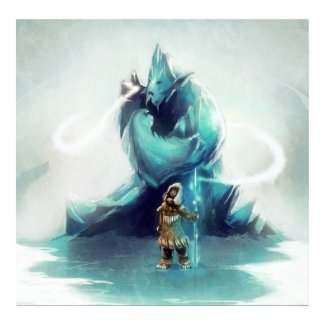 Nukka and Iluliaq
by
Milica
Sell paintings
online at Zazzle.
Created By Milica