My personal TBA favorites from May 10, 2011 :
Bat colony binder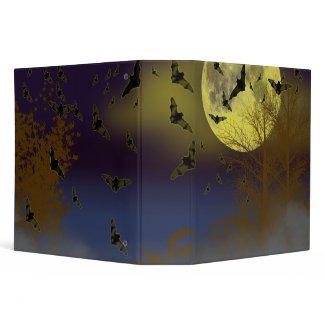 bat colony
by
10thaethyr_sigillium
Design binders
online at zazzle
A huge colony of bats flies at moonrise.
Created By 10thaethyr_sigillium
Balloon Mouse Pink Happy 1st Birthday Card
Created By CelebrationBazaar
This Little Piggy Shower Gear Refrigerator Magnet
This Little Piggy Shower Gear
by
ebbies
See more
Cute Magnets
Cute, easy to personalize, baby shower gift for mom-to-be and her newborn girl.
Created By ebbies
Play Saxophone Bag
Play Saxophone Bag
by
jazztiger
Become a part of Zazzle's
artist affiliate program
Adorable penguin playing the Saxophone.
Created By jazztiger
Wooly Hat Penguin ipad Case
Wooly Hat Penguin ipad Case
by
markmurphycreative
Browse more
iphone 4 cases
Another Christmas Design from Mark Murphy Creative / Adorably cute christmas penguin in wooly hat ipad case.
Created By markmurphycreative
Naughty Smiling Fly Iphone 4 Skins
Naughty Smiling Fly
by
ZoocoDrawingLounge
Join Zazzle's
iphone affiliate programs
Ugly Fly Drinking a Weird Liquid! Have you ever seen a fly that close? This is a unique opportunity to contemplate it in all its glory. It even seems to enjoy causing all sorts of reactions in the viewer. Don't you think it even has a nice cheeky smile while drinking this strange liquid?
Created By ZoocoDrawingLounge
Stacking Turtles Sticker
Stacking Turtles Sticker
by
lowvincentyh
Join Zazzle.com's
artist affiliate program
© This artwork is designed, drawn and owned by Vincent Low Y H aka lowvincentyh/TribbieTrip/TribbieVincent. All Rights Reserved. Three cute turtles stacked ontop of each other.
Created By lowvincentyh
Hot Cocoa Art Print
"Hot Cocoa" by Andrea D Hamilton Art Print
by
ahamiltonart
Browse other
Black Posters
Reg (c) 2010 Andrea Hamilton. All rights reserved. Print of original mixed media illustration by Andrea D Hamilton depicting a black Pug in a snuggly warm scarf clutching a hot cup of cocoa. Please visit our website for more about the art of Andrea D Hamilton.
Created By ahamiltonart