My personal TBA favorites from March 17, 2011 :
Japanese-Pattern Cat Greeting Card
和柄 和模様 Japanese-Pattern
by
Quizn_J
See more
和柄 Cards
和柄 和模様 Japanese-Pattern.
Created By Quizn_J
Classic Grandpa Mousepad
Classic Grandpa
by
artmuvz
View more
custom mousepads
on zazzle.com
ArtMuvz Illustration / Classic Grandpa t-shirts, gifts and apparel by ArtMuvz Illustration. Grandfather t-shirt, apparel, birthday, christmas gifts. Grandpa tote bag, mug, car hat. Custom Name Grandpa apparel, shirts, Grandfather gifts. Personalize your Grandpa name and text. My art on General Hospital ABC TV.
Created By artmuvz
Classy Class Of 2011 - Damask Edition Personalized Invites
Created By FINEandDANDY
Gothic Fairy Blackeyed Susan Spring Keds Shoes
Gothic Fairy Blackeyed Susan Spring Keds Shoes
by
Pur_Imagination
Browse other
Goth Shoes
Big eyed Art Goth Fae Floral Fantasy / These adorable shoes features my original painting titled BLACKEYED SUSIE GOTH FAIRY... she is part of my very popular Gothling series!
Created By Pur_Imagination
Merfa'terfen ipad case
Merfa'terfen ipad case
by
UrbanKaties
View other
iphone cases
cute, indie, urban, color /
Created By UrbanKaties
Ganesh Babba Print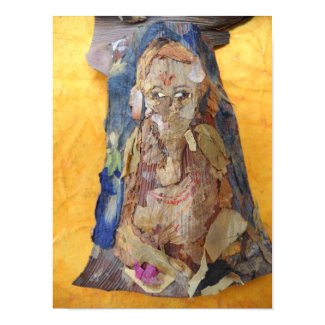 Ganesh Babba
by
Basant_Soni
See more
Organic Posters
Organic- Religeous,Collage it / The impression in the Organic art achieved /made from only nature on Bark-canvas of palm tree. No colors/artificial materials used to generate this art.
Created By Basant_Soni