My personal TBA favorites from May 13, 2011 :
Blue and Purple Rose Wedding Thank You Cards
Created By JaclinArt
New Baby Congratulations - New Baby Girl Card
Created By moonlake
Mystic Magic Trio Coffee Mugs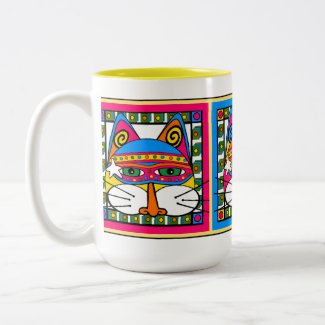 Mystic Magic Trio
by
motherzodiac
Join Zazzle's
artist affiliate program
Mystic Magic Trio of Colorful Kitties.
Created By motherzodiac
Cake Pops Dessert Tables Business Cards
Cake Pops Dessert Tables Business Cards
by
SocialiteDesigns
Create your own
quality business card
at zazzle
Elegant Cake Pops Bakery Business Cards / © 2011 Socialite Designs (Anne Hale). Our whimsical cake pops business card design is perfect for a bakery business or event catering business such as dessert tables and event planning. Personalize this elegant bakery business card with your information. Need HELP with customizing? Please do not hesitate to contact me with your requirements.
Created By SocialiteDesigns
Red Damask Velvet Tulips Monogram Burgundy White RSVP cards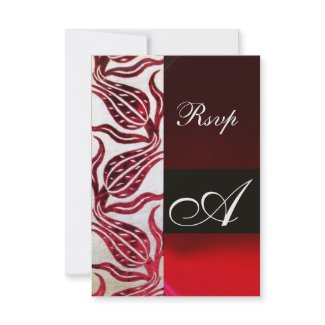 RED DAMASK VELVET TULIPS MONOGRAM Burgundy White
by
bulgan_lumini
See a different
custom announcement
from zazzle
3D Digital Graphic and Design by Bulgan Lumini / Elegant ,classy tulip motifs rielaborated from antique Ottoman ceremonial kaftan made of Italian velvet ( 16 th century ) with a bright 3d gem. . Digital graphic design by Bulgan Lumini . All of my designs can be customized either by yourself or by contacting me directly. Please visit and don't hesitate to message me about colour requests or design requests. You can send me a message via my gallery if you need a hand with anything. I am always available to assist you !
Created By bulgan_lumini
Modern Couple Save The Date Magnet (Lime)
Created By wedding_boutique