My personal TBA favorites from August 1, 2011 :
Autumn Falling Leaves Return Address Labels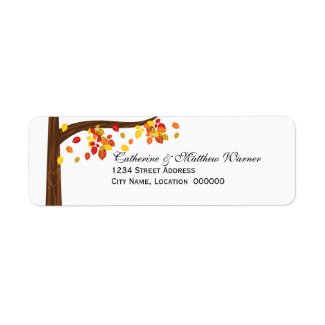 Autumn Falling Leaves Return Address Labels
by
SocialiteDesigns
Design a
return address label
at zazzle
© 2011 Socialite Designs. Colorful falling autumn leaves return address labels. Keep our text or delete and use in your home printer.
Created By SocialiteDesigns
Artist Profile:
About Me:
I'm Anne Hale, graphic designer and founder of Socialite Designs. I started as a digital artist in 2007 and in 2009 moved into the field of graphic design. Creating vector graphics has become a passion for me. In addition, I love photography and travel everywhere with my camera. In my store you'll find some beautiful photos, taken by me and my husband, on some wonderful Zazzle products. We also offer trendy, hip, modern and elegant business cards, elegant wedding / party invitations, designer binders, cupcake wrappers, gifts and more.
Personal Interests:
I visit some wonderful design websites. Here are some of my favourite: Vector Tuts+ | Painter Magazine | Designious | Stock Graphic Designs | Colorburned | BittBox | Inspiredology | WebTreats | Vectips
Rustic Barn Wood w/ Graffiti Window Wedding Album 3 Ring Binder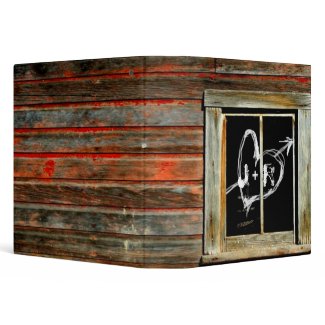 Rustic Barn Wood w/ Graffiti Window Wedding Album
by
NoteableExpressions
Create your own
personalized 3 ring binders
at zazzle
Celebrate your special day with this fun and romantic themed set. Perfect for any rustic, western, country or vintage theme. The background is rustic barnwood with borwn, orange and turquoise accents. To the right side is a window with a heart that appears to have been drawn in the dust. A simple parchment style inset sets off your text that is featured on the left side. Each wedding suite piece in this set coordinates but doesn't match eactly. This set has invitations, save the date cards, response cards, thank you cards, table number tent cards, envelope seals, wine labels, binders, and return address labels available. Use the envelope seal stickers for any of your DIY gifts - these are available in both large and small sizes!
Created By NoteableExpressions
Artist Profile:
About Me:
Nique - I grew up in an artisitic family and have always been drawn to creative outlets. I've colored (and still love to – I just finally have an excuse – my youngest daughter), used pencils, pen & ink, painted with acrylics (I sold my first professional painting at 16), but several years ago I started working with computer graphic programs. As a primarily self-taught designer I work hard to create designs that reflect the contemporary feel of today's modern tastes without leaving behind the charm and classic elegance of the past. I found Zazzle several years ago but due to 'life' only recently started really working on the my stores and sharing my artwork.
Artistic Interests:
I love dabbling in as many mediums as possible - especially drawing, pen & inks, painting, and playing with my photshop. I find inspiration everywhere and since I am very "Gemini" - I have lots of very different styles.
Vintage Birdcage Stamp Cards
Created By Quaker_Cafe
Artist Profile:
About Me:
Sloane - I currently live with my DH, two sons and a dog named Murphy on a quaint farm in New England. We try to live a peaceful and simple life. I am inspired by rustic things, weather it be an rusty old can found in the woods, or an antique table that has seen many people through it's wear and tear. I love looking at objects and wondering what their history is. I am currently working on illustrations for a children's book and I am a member of the 'Society of Children's Book Writers and Illustrators.' I am also a member of the 'The Religious Society of Friends', a liberal un-programmed Quaker meeting in New England. Thanks so much for stopping by and I'll be adding items weekly. IF you have a chance, visit my on-line crafts shop. (link found on front page) I use my own art work as well as clip art by trina clark.
Chill Out Cat Magnet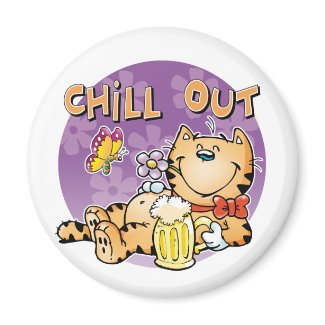 Chill Out Cat
by
ShockCards
View other
Cat Magnets
Cool dude golfer cartoon character refrigerator magnets
Created By super_shop
Abstract floral iPad
abstract floral iPad
by
lauriebox
See other
iphone cases
An abstract -decorative floral motif. Created By lauriebox
If you would like to purchase any of these award winning items, just click on the image you like and you'll be taken to Zazzle to purchase.