My personal TBA favorites from July 6, 2011 :
Deciduous Summer Forest envelope
Deciduous Summer Forest envelope
by
editionha
View other
envelopes
available from zazzle
Gouache sketch nature diary | Envelope in forest design, gouache sketch from the forest diary on front and back side of envelope with window.
Created By editionha
HOT PINK QUiTAR Musical Bat Mitzvah photo binder
HOT PINK QUiTAR Musical Bat Mitzvah photo binder
by
Marlalove73
Make a
personalized ring binder
at zazzle
All my designs are ONE-OF-A-KIND original pieces of artwork designed by me! You can only find them here! Most are created using Adobe Illustrator or Adobe Photoshop. Others are unique hand painted items in watercolor, gouache, and Indian Inks. All background colors, fonts and text can changed to match your desire. I can even do the Hebrew lettering for you! Just ask! Feel free to email me anytime at: Marlalove@hotmail.com
Created By Marlalove7
a Free Spirit Refrigerator Magnets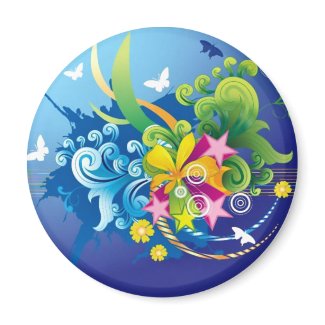 a Free Spirit
by
tshirtee
Join one of the biggest
artist affiliate programs
Graphic design - a free spirit. Beautiful blue color with swirls, birds and flowers. Bright and colorful.
Created By tshirtee
Customizable Surfboards Magnet
Created By JuJuGarden
Red Panda Tote Bags
Red Panda
by
kimchikawaii
See other
Red panda Bags
This little guy is happy with his bamboo snack.
Created By kimchikawaii